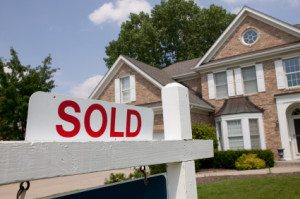 Frankly, it's hard not to feel encouraged and optimistic about the real estate market these days.
Everywhere you look, positive real estate trends are popping up, further emphasizing that the worst days of the economic recession are in the rear view mirror now.
And here's another recent nugget of good news: Home prices all across the country increased 11.1 percent in March 2014 when compared to the same time last year. And that's including distressed sales.
More Relevant Data for US Home Sellers
According to the latest published data, the 11 percent home price increase in March represents 25 months of consecutive year-over-year increases in national home prices.
That's incredible. That means that the housing market has been in the process of recovering for more than two years.
Here's what else you should know about recent activity on the real estate market:
Between February and March, national home prices (including distressed sales) increased 1.4 percent.
When you exclude distressed sales, national home prices increased 9.5 percent from March 2013 to March 2014.
And month-to-month (from February to March), home prices increased 0.9 percent when you excluded distressed sales.
Experts say that when they included distressed sales, home prices were still 16 percent below peak levels. When you exclude distressed sales, prices were down 11.6 percent from the peak.
Experts say that there continues to be an imbalance of home buyers and sellers. Specifically, there are more interested home buyers than there are available homes.
This will continue to drive up home prices, they say.
Those States with Best, Worst Real Estate Trends
Experts also identified those states that saw the greatest home price increases when they included distressed sales:
California: Up 17.2 percent from March 2013
Nevada: Up 15.5 percent during that same period
Meanwhile, when it came to home price changes from February to March, 42 states and the District of Columbia showed increases. In that instance, Mississippi saw the largest month-over-month gains with 3.2 percent, followed by Alaska with a 2.3 percent month-over-month home price increase.
Experts also reported that Colorado, the District of Columbia, North Dakota, South Dakota, Texas and Wyoming all climbed to new peaks in home prices. And Louisiana is approaching peak index levels also.
On the other hand, the state that remained farthest away from its peak values was Nevada, which remained at 39.9 percent below its 2006 peak despite recent gains. Florida followed at 36.3 percent below peak values.
Providing You With All the Real Estate Updates You Need
Check back here soon for further updates on the current state of the national housing market, which will help you determine how recent activity may affect you as a home seller.
We are happy to provide this useful data to help make navigating the market as easy as possible for you and your family!